CRICKET II TACTICAL
The Cricket II Tactical exemplifies our eagerness to design the ultimate bullpup platform. The Tactical's carbon fiber air tank has greater air capacity than any previous cricket for our highest shot count yet. The Cricket II Tactical builds on the Cricket II's already impressive features by adding an integrated weaver accessory rail, side-mounted manometer, more protected cocking mechanism, and improved cocking action with simplified magazine loading. The Tactical model also benefits from a redesigned pin-style safety, a visible cocking indicator at the rear of the receiver and an industry-standard integrated 1/2" UNF moderator adapter on the muzzle.

Ambidextrous Cocking Lever
CRICKET II
The Cricket 2 builds on the heart and soul of the original Cricket bullpup and delivers an outstanding shooting experience with its more refined forward sidelever cocking mechanism. This new sidelever is also switchable to either side of the airgun for added flexibility. This classic platform continues to offer externally adjustable power along with its renowned accuracy, reliability, and ruggedness. Shooters are also able to select from three distinctively designed wooden stocks and one all-weather synthetic stock. The Cricket 2's regulator is finely tuned to deliver extremely consistent velocities while allowing the shooter to fine-tune the gun's final power level through an external hammer spring adjustment.
Ambidextrous Cocking Lever
Argus
The Argus 60 CF is a premium bullpup PCP offering shooters an unparalleled airgun shooting experience with its unique industrial design. Using its ambidextrous forward sidelever cocking design, the Argus features a new loading system, redesigned magazine, integrated weaver accessory rail, and a highly visible cocking indicator with ambidextrous safety. The Argus' regulator is finely tuned to deliver extremely consistent velocities while allowing the shooter to fine-tune the gun's final power level through a simple hammer spring adjustment. Its unchoked 23.6-inch barrel (cal .22/.25/.30) is kept quiet inside one of the most distinctively designed and effective integrated shrouds available on an airgun today.

Ambidextrous Cocking Lever
Made in Czech Republic
High-end PCP airguns
Absolute precision
Proven reliability
What AIRGUNNERs are saying
"I really enjoyed the Argus 60, Compact design with a LOT of power. You know it's unique right out of the box and is silly accurate!"
Rossi Morreale, American Airgunner
"The Cricket 2 gave us some of the best accuracy and most consistent performance of any PCP air rifle we've ever tested. It also handles well and intuitively in the field. If shooting performance is your most important buying criterion, and you like the bullpup format, this is the gun for you."
Stephen Archer, Publisher, Hard Air Magazine
"The Argus 60 has all the power and accuracy you could want, and it looks great too! The top notch build quality and outstanding accuracy of this PCP rifle make the Argus 60 a pleasure to shoot! Tons of fun!"
Nate @Airgun Channel, Washington
"as an industry reviewer who thought he had a good bead on things, Kalibrgun really surprised me with their new & revamped lineup this year. It must have taken a huge amount of foresight, coordination, and preparation to not only give airgunners like me the things I wanted in a NEW platform... but to take that new tech and update their existing lineup with it in the process. Kalibrgun is watching, listening, and making BIG moves... are you?"
Steve Scialli, Florida
"The Cricket is by far the easiest point and shoot offhand gun I've ever shot. Easy to be quick with a shot when you don't have to over think your shot. Laser beam when I hold it still. This is my first Cricket and I can say it won't be going anywhere but to the woods with me for a very long time."
DetailKY, Airgun Nation Forum
"I own the Kalibrgun mini carbine and would like to say the accuracy is incredible. I'm liking the looks of your new lineup with the new side cocking lever etc. Looking forward to reviews on your newest products."
Sonny, Airgun Nation Forum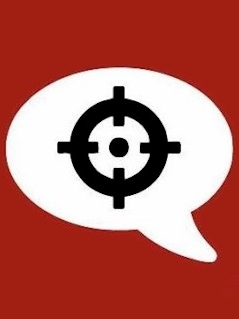 "The KalibrGun Cricket 2 surpassed my expectations for a bullpup. This rifle's high quality components, combined with a surprisingly good trigger, accuracy and balance when shooting off hand make this a top choice for any airgunner."
Chad Kentner, Ohio
"I am very grateful to Kalibrgun for providing me with their new Cricket 2 model for review. This thing is very solid, yet feels great in hand as it is very ergonomic when holding it. While I still need to test different pellets with it, so far I am very impressed with the accuracy out of this gun! I am looking forward to further testing and will see how it compares to my Gen one Crickets. Stay tuned!"
Christian Rodriguez, Georgia
"The Cricket 2 is exactly the air rifle I hoped it would be. It keeps all the strengths of the original platform (great accuracy, robustly built and very reliable) while adding in the forward cocking everyone wanted!"
Matt Coulter, New York
KalibrGun is a well known airgun manufacturer based in Czech Republic. KalibrGun develops and manufactures bullpup, carbine, and pistol-style pre-charged airguns for hunting, shooting-sports, and recreational use. Each of KalibrGun products feature functionally elegant designs, the best materials, innovative technologies, and the finest workmanship in the industry. Bottom line: The quality, reliability, and accuracy of KalibrGun products are legendary.
The factory is equipped with the latest CNC machines and are operated by experts from around the world. KalibrGun is a world-wide brand and distributed in Europe, North and South America, Asia, and Africa. Customers are hunters, competitive shooters and airgun enthusiasts who demand the absolute precision, accuracy, and reliability that KalibrGun products deliver.
In calibers .177/.22 installed custom Česká zbrojovka (CZ) barrels
In calibers .25/.30 installed custom Lothar Walther (LW) barrels
All barrels are tested and shoot extremely accurate.

W - wood
WB - wood bulldog
WSA - wood skeleton advanced
WST - wood skeleton
PLB - plastic bulldog
Yes, it is safe to charge an air cylinder/bottle up to 4351 Psi. All KalibrGun airguns are equipped with a high-pressure 4351 Psi air tanks that have been tested at 6525 Psi. And having the operating range from 1595 Psi to 4351 Psi, all KalibrGun airgun surpassing the 3625 Psi maximum of many of its competitors.
All KalibrGun airguns carry a One Year Warranty against faulty workmanship and defective materials. If the airgun develops a defect within the warranty period, please contact directly dealer where you've purchased the airgun; do not attempt to remedy the problem yourself. This warranty does not cover any damage caused by tampering or abuse to the airgun. KalibrGun airguns should only be disassembled by factory-authorized gunsmiths. If there is a need to disassemble any part of the airgun, please contact dealer first to prevent voiding your warranty and potential damage to the airgun and/or yourself.
Thank you for your interest in becoming a KalibrGun USA Dealer or Retailer. To get the process started, please send us a message using the contact form below, we will consider your application and we will contact you shortly.